About Us And Our Home Bred Puppies....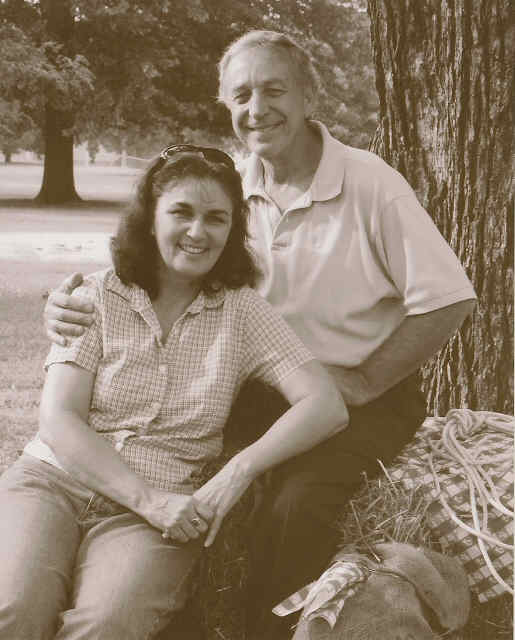 WHY US?
We have been blessed with great results over the years and we are thankful! Our experience, dedication and hard work have been rewarded time and again... we genuinely love the Labrador breed!
We work hard and are determined to produce HEALTHY, HAPPY, INTELLIGENT PUPS!!
We have been dog lovers for years and years. Our family is dedicated to raising each and every puppy with the utmost care and attention to good development. EVERY puppy we offer is raised to serve their new owner well... the rest is up to you! Your pup will provide you with loyal companionship, whether trained to hunt, compete or fill that important role as the family pet. We want them to surpass everyone's expectations!
We are Friendly, honest and reliable Home Breeders, carefully raising and socializing healthy, quality pups in a family environment. Our love for this breed increases our desire to breed GREAT dogs. Our goal is to work hard and continue to do our best work to produce "Phenomenal Pups!"
________________
Although we appreciate the importance of a pup's bloodline, our greatest focus is the good HEALTH of our Dam and all her puppies. In order to have healthy pups, we MUST have healthy parents! The expression, "You are what you eat" is 100% true! Our dam is on a special "real food" diet throughout her pregnancy and up to the birth of pups. Pups will also be on a ground diet of the same... please do what you can to learn about nutritious food for your dog in the meantime, whether you choose "real food" that is cooked or raw.
We urge you to continue this healthy natural diet for your little one!! (There is a lot of help out there for even making your own food. Things to add to real meat to complete the diet... I will help in any way I can...) I just ask that you NEVER feed your little pup dry food only. This can have long term ill effects. I was once a dry-food feeder, before I learned about things like: over-processed, unnatural additives, leaky gut, toxicity, meaning of ingredients, and on and on. Our dogs eat as well as we do. (Sometimes better!)
_____________________
We would like to have pups established in their new homes no earlier than 8 wks. (This is best for pup. They benefit most in their litter environment during that last week, since it begins their first "fear period"). We will be more than happy to work with each family to address any specific timing needs. You can learn more about pup's first "fear period" by searching on-line - or by asking us for information on the several fear periods during pup's life. The first of these usually ends by the end of their 8th week (56 days), but could last up to 11 weeks. Instructions will be sent home with you for your reference, enabling you to help your pup through this critical period. All of this contributes to a more self-confident, happy pup for you to enjoy for pup's entire life.
With our close attention to details when bringing up pups, you will be getting a loving and loyal companion, who is respectful, eager to learn and work for you with enthusiasm and intelligence for many years to come.
---------
MORE ON FOOD and HEALTH:
As mentioned above, health is extremely important to us... the highest level health for our adult dogs as well as for our pups. For some time now, we have believed that a balanced raw diet is best for our animals. We ask that before you decide it's not for you or that it is too much trouble or too expensive, please for the sake of your dog, educate yourself about it. More and more people are learning and seeing evidence of these benefits to better feeding.
So... after much reading and learning, we no longer consider even the best kibble to be a healthy food choice for our dogs. The dry form of pet food is the least healthy of dog food forms, mainly because of it's over processing, use of chemicals, and is made primarily by using huge amounts of starch, which then converts to more sugar than is healthy for our pets.
Dog food forms in order of best to worst are: 1). raw (comes frozen if you don't make your own) or freeze-dried raw, 2). canned. 3). and lastly- dry dog food
So if you feed #3, the most convenient food, you are feeding the worst form of food to your dog, so it is very important that you research the different dry foods and choose the 'best of the worst'... and this can be just as expensive as finding a good balanced raw food to feed, at least part of the time or in combination.
Also Dog food Adviser has a good site for comparing different foods and to help you decide which are the best of each form of food. https://www.dogfoodadvisor.com/dog-food-reviews/rating/
Also, educate yourself about the dangers of over vaccinating (studies show that if your dog has been vaccinated once for some vaccines, most likely they are vaccinated for life!) AND the dangers of using the common flea, tick and heart worm poisons. These can destroy and/or confuse your dog's immune system, causing what is then labeled "allergies" and disease! There are safe alternatives, and for the sake of our dogs' health and longevity, we have taken a different path. Remember to do your research as to what diseases are in your area. Rabies is the ONLY vaccine required by law, so protect your pet by not opting in on unnecessary jabs. Also, many states have educated legislators, who will accept a good titer for proof of protection from rabies. MAXIMUM vaccines are listed here...and leave out any optional ones.
https://www.nzymes.com/articles/pet-vaccinations-and-their-overuse.htm
When our poor pets' immune systems are compromised, then add poor nutrition... the result is an animal in danger, at a younger and younger age, of suffering with allergies, cancers, thyroid and joint issues, and all kinds of diseases that our pets shouldn't have if they have a normal functioning, healthy immune system, supported by a nutritious diet. (more topics to read about-Search for work from Dr. Will Falconer, Dr. Becker, and Dr. Jean Dodds).
If you would take time to read about what natural rearing advocates and Veterinarians are teaching on the dangers of the strictly dry food diet, you will likely decide to move away from it for the good of your pet... and while you are learning, you may consider feeding canned food, a less processed food and make sure you add real food to your pet's diet daily. Any real meat addition to even a kibble diet is an improvement. (variety is important, whichever food type you choose). There are many additives available on the market for topping a kibble or canned diet to offer better nutrition. Companies like Trudog offer freeze-dried toppers. I recently discovered N'zymes food topper/or in treat form-if you go to their site, you will be amazed at the help this product can offer. The testimonials of such are amazing.
This is a good approach while learning about how you want to manage your dog on a raw or partially raw diet, possibly gradually starting this diet, as a topper, I like Steve's Real Food-complete- just thaw and feed. Many use it as a topper to a 'premium' dry food. Albright's is also a favorite. These are just a few ideas... but the bottom line is PLEASE do not feed your dog over processed dry food only, if at all, or very rarely. Canned food is a much better choice if you need convenience.
Canine Immune Complete /Transfer Factor - immune support product that we give our dogs daily ... due to the many toxins in our environment and deficiencies in most diets.. https://vitalpethealth.com/canine-immune-complete/
I am sharing these things, because I would want to know!!
For years, I have fed a raw chicken leg quarter to each about once per week as a supplement to my dogs when on kibble... instinctively knowing that kibble wasn't enough, no matter what the label stated. I would also add fresh veggies, fruit and egg (be sure to google which foods NOT to feed your pets-some are toxic)
Our dogs have always been healthy, maybe largely because we have done this... but from the time we had started reducing the amount of kibble, feeding more raw, and now on 90-100% raw, we have noticed the gradual decrease of allergic symptoms, after many years of having a few... to the point that they are gone... which was the main reason we would go to a Veterinarian's office back then!
[There are many great sources out there where you can find good information on raising your dog naturally. Here are a few: search for Dr. Will Falconer-Natural Rearing-also has a weekly podcast ... a wealth of information on a healthy approach for your pet; Dr. Becker on Mercola Healthy Pets; Dogs Naturally is another one].
Again, we truly "are what we eat!" And this is also true for our pets!
-----------
There is no substitute for a very healthy beginning, mixed with the very important socialization and training periods for each pup. We introduce them to duck and pheasant for scent only - no mouthing. Again, it is the individual attention to each and every pup that makes us stand out from many of the others!
Our dam is very intelligent and beautiful, and from a wonderful bloodline. She has a great "nose" on her, and has natural pointer tendencies--her great-great-great grandsire is Sir Hershey of Surrey, GMPR (Grand Master Pointer). You can read more about him and others on the "
Past Champions
" page.
Our choice of male to sire each litter is carefully determined, finding only the best partner for our dam. Information on sire for current litter can be found on the 'Current Sire' page. We want to do our part to improve the breed that we love so much, which is why we search for just the right male.
IMPORTANT NOTE:
We are offering Limited or Full Registration.
If you are planning to purchase a pup for breeding down the road, talk to me, and I will extend full registration to you) Full registration is an additional $200. I just ask that you give your breeding program the same special care.
To be a successful (responsible) breeder, Health screens for both breeding parents are a must! Just as you want to know that your pup is healthy, so would families of any puppies you offer, want to know.
A Few General Notes on breeding:
No breeder can 100% guarantee that a pair of dogs will produce future pups with 100%mperfect hips. But we can do all possible to make this outcome very likely. This is why it is so important to start with proven/tested exceptionally healthy parents, and pay close attention to the closest several generations of ancestors, regarding hip 'grade'.
Choosing a mate for your dog is extremely important. Both parents must pass those important health screenings, prior to a decision to breed them. Breeding parents must be ultimately healthy, so the chances of having health problems in offspring, is MUCH less.
Our policy on full registration: (I'm sure you agree, this is reasonable.)
Because we work hard to achieve the health of our dogs and their offspring and because it is extremely importance to us, we just ask that any who choose to breed out of our line of pups, give the same close attention to the health and well being of the parents and to the litter, by choosing mates with the same basic health clearances that were acquired for the parents of their pup. We are happy to offer counsel to anyone interested in raising a healthy, well socialized litter.
Note the list of great dogs in both parents' bloodlines (found by researching "Dam & Sire / Pedigrees") ---These will make up the bloodlines of your NEW PUP! And that's great news! BOTH parents have great ancestors!
In Summary:
If you are you looking for a HEALTHY, WELL SOCIALIZED pup
with prominent National Field Champions, GMPR, Master and
Senior Hunters in their Pedigree,
then you should be very pleased with our puppies.
About your Hershy's Star Labrador Pup:
Please contact us via email:
or call or text, 918-809-4158
(References available upon request)
It's A Family Affair! :)
The whole family loves to get involved with our pups. We work hard to get them ready for you...happy, happy, smart little pups-that's what they are!

Saying "good-bye" to them is very hard to do...

They warm your heart in a hurry, but it helps to hear stories about them after they are in their new homes. : )